Shopping Cart
Your Cart is Empty
There was an error with PayPal
Click here to try again
Thank you for your business!
You should be receiving an order confirmation from Paypal shortly.
Exit Shopping Cart
Call of the Wild Ministries
"Helping Others Answer God's Call"

Tides are the rise and fall of sea levels.
In some places, the ocean is rather predictable.  Some shore points offer a wide beach and predictable waves.  Those points become hot spots for tourists, swimmers, and surfers.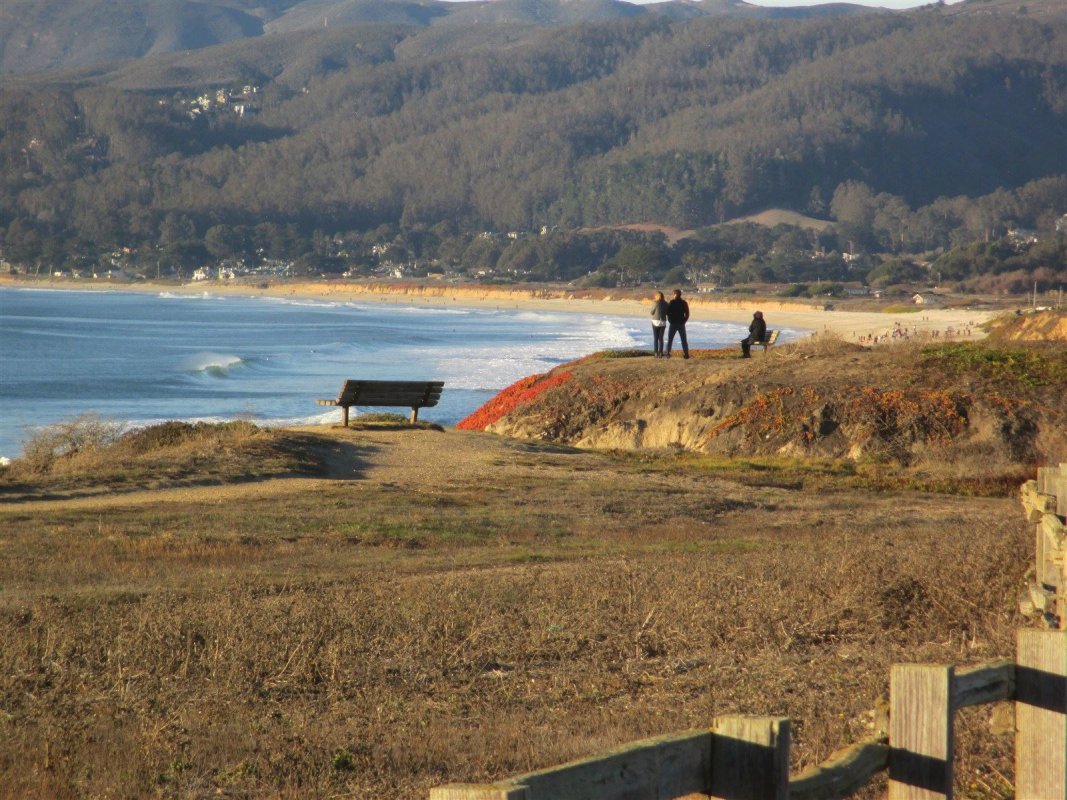 This winter we traveled to Northern California.  We were there with family for about 2 l/2 months.  This shore point was different from all we had ever encountered.  (See "my bench" on the bluff, where I liked to spend time.)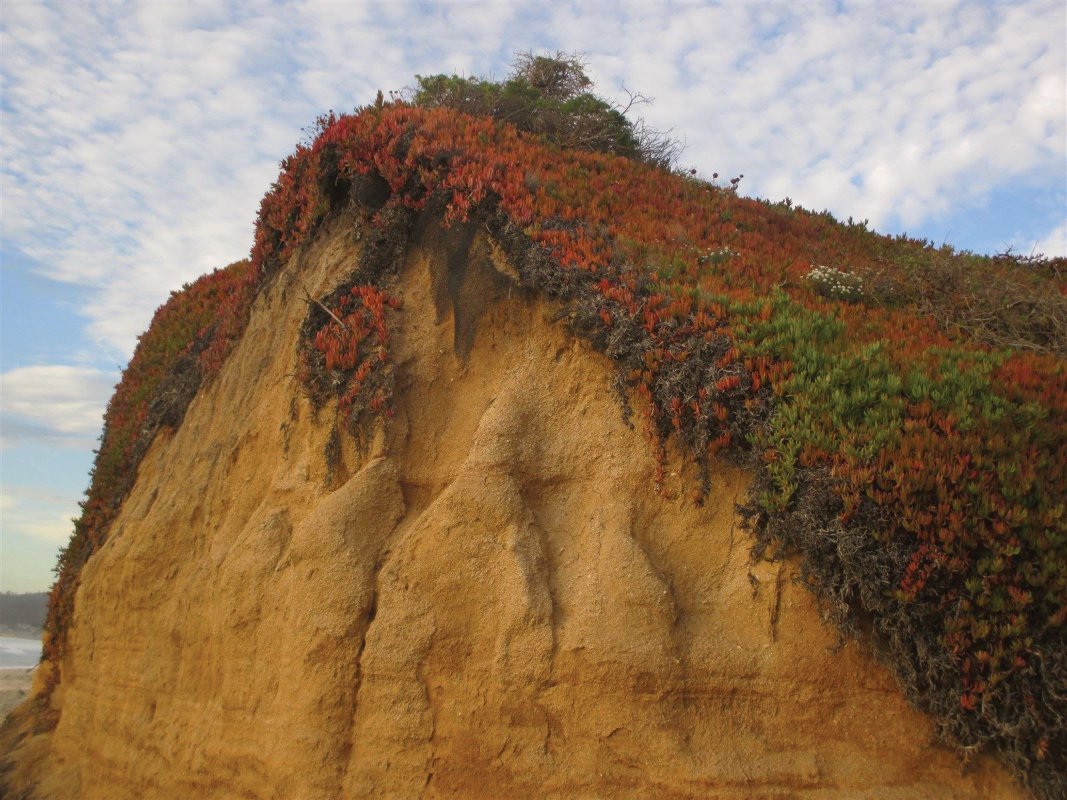 There were many bluffs and cliffs.  The view from the bluffs, however, was spectacular.  The cliffs were beautiful and golden, and the foliage with red was gorgeous.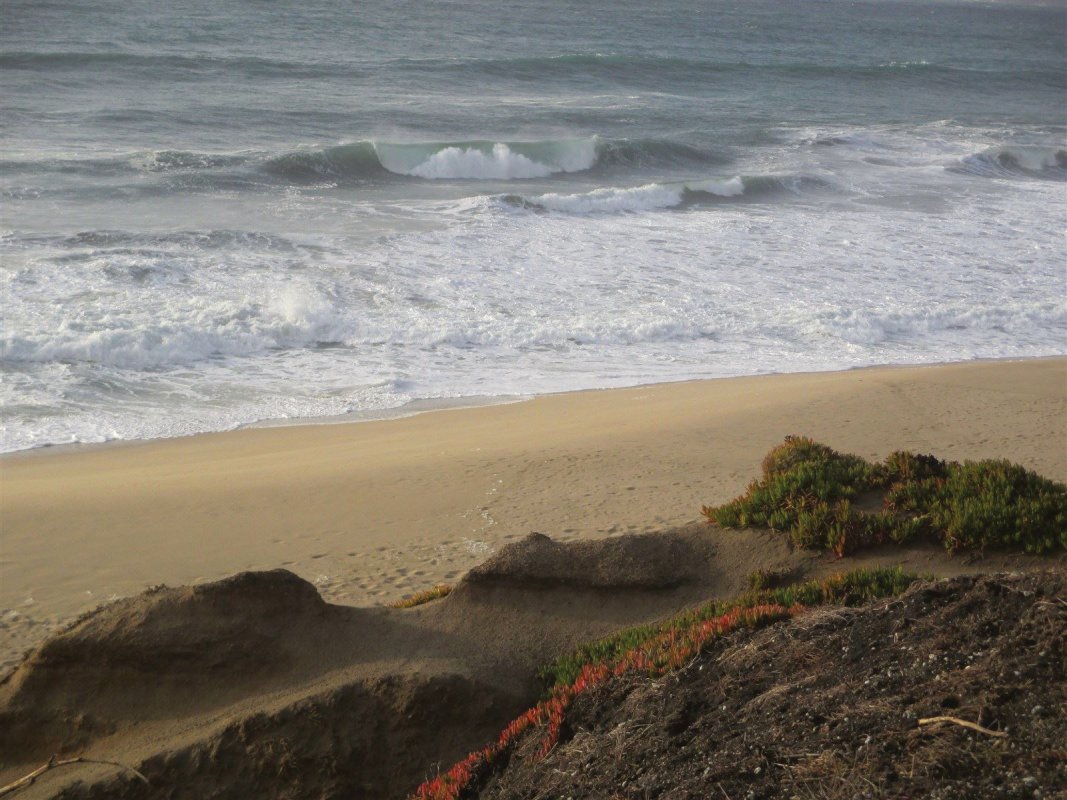 Access to the beach at some spots was a bit treacherous and uninviting to most.  Some were steep and muddy when it rained.  The clay could create a lot of difficulty before it dried out.  One day, we found out that when we got that kind of mud on our shoes, it was hard to walk – and a real chore to get the mud off. 
Sometimes, there were those who braved the steep slopes and tried to skirt around the mud.  The horses carrying riders were able to maneuver down the slopes quickly.  With long walks or driving, we could get to some more desirable entrances onto the beach. 
It was a narrow beach.  When the tide was high, there was very little beach.  The signs were ominous.  Signage like – UNPREDICTABLE WAVES, RIP CURRENTS, and TSUNAMI ROUTE alerted visitors.  In a few places, there was extreme erosion with warnings to not come too close to the edge.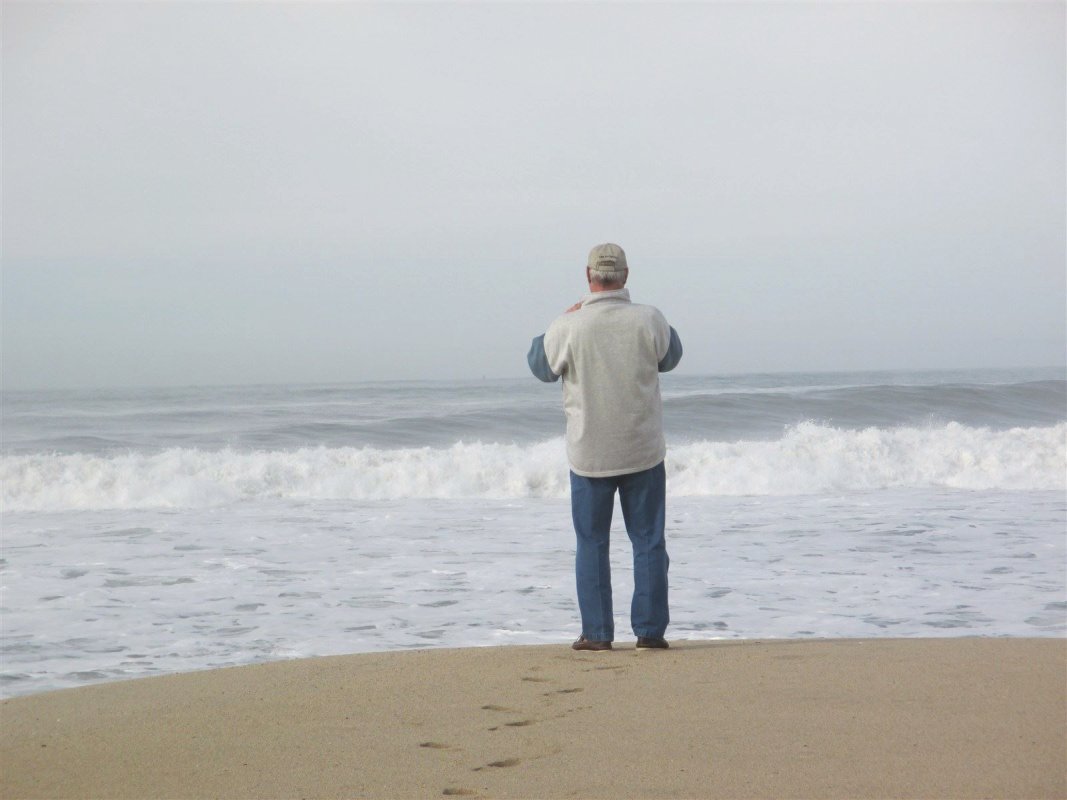 One day, we were standing on the beach.  It was obvious that the waves were erratic.  My husband was standing on a mound of sand that the ocean had orchestrated.  It seemed so high above the waves that safety seemed evident.  I walked up on the mound with him after he took some pictures.  We were facing each other, engaged in conversation, when the unexpected happened:  a high, powerful wave came up over the mound of sand we were standing on.  It surprised us and covered our feet and calves.  Quickly it was gone.  Our shoes and jeans were wet, and we laughed hysterically.  Such fun!  Yes!  We understood completely the term "erratic waves."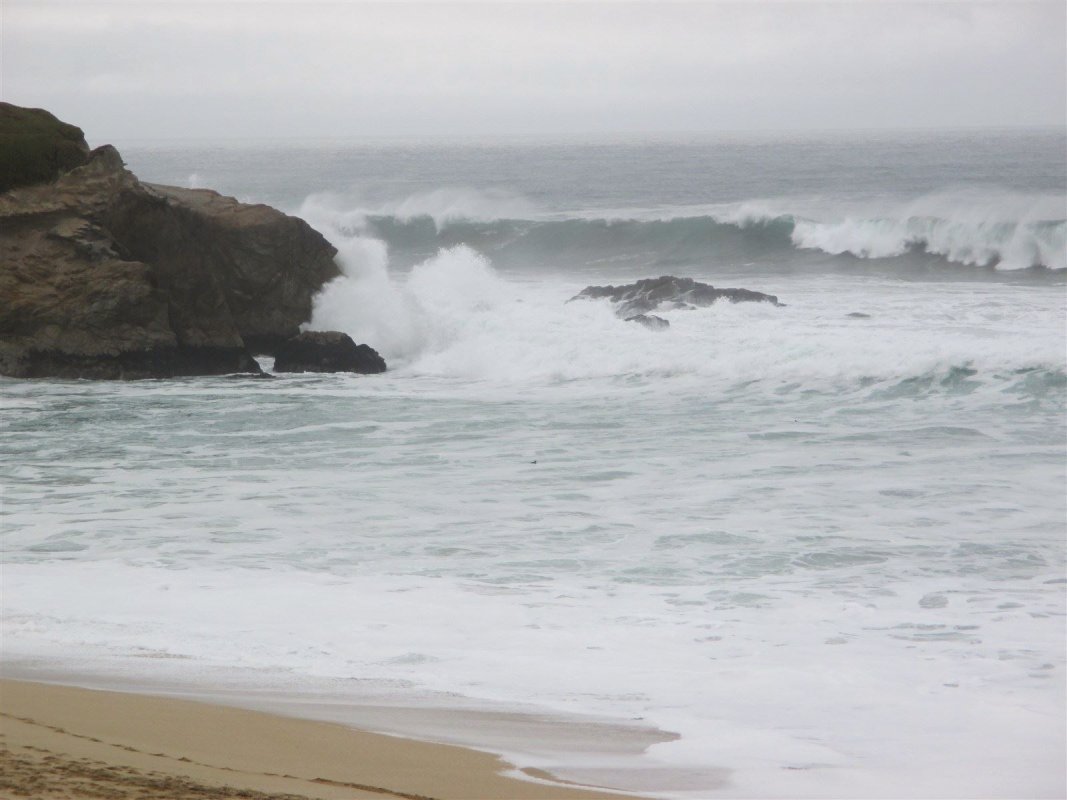 I was reminded several times during my stay of the song lyrics "Like a crashing wave, flowing over me.  Holy Love, flow in me."  I know from experience that the spiritual, crashing waves are God's mercy that comes through the conviction of the Holy Spirit to cleanse us from unrighteousness – leaving only His Love in the wake.
So, we know that God is love, Jesus is our Savior, and, the Holy Spirit loves us enough to teach, counsel, and guide us (if we allow it).  The Living Water of the Holy Spirit is what we all need – and lots of waves of it – to keep us well-hydrated and healthy.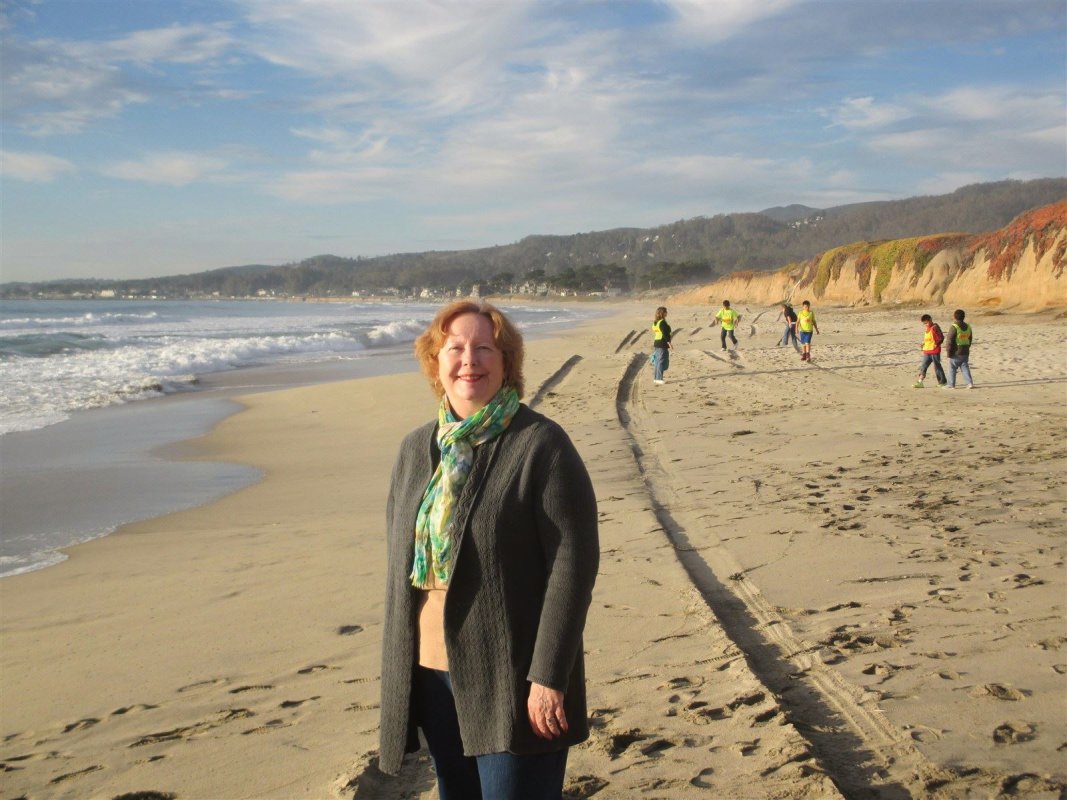 We can just skirt the shore, refusing to allow the water touch us.  We should not just flirt with Living Water, but it happens to The Church more than we can imagine.  Many have not been educated from the Word of God on this subject, and they have no experience on this spiritual shore.  It's that shallow walk that prevents us from being overcome by the Spirit of God!  Useless, dead religion is a portion that many have embraced without knowing the joy of "more."  Some receive a thimble full of water or let a small wave hit them – but it's gone quickly.  It's not enough to make any impact.  It won't sustain or change.  It's a sad state of affairs because there is no empowerment and no spiritual growth – only despair in the not knowing what you are missing.
The call in this hour is to become immersed – totally covered – totally surrendered.  It's the only way to have victory.  There are some man-made barriers.  Like the bluffs and cliffs that keep beach visitors at bay, man-man doctrines, the enemy's devices, and fear can stop a believer from getting close to the Living Water flow.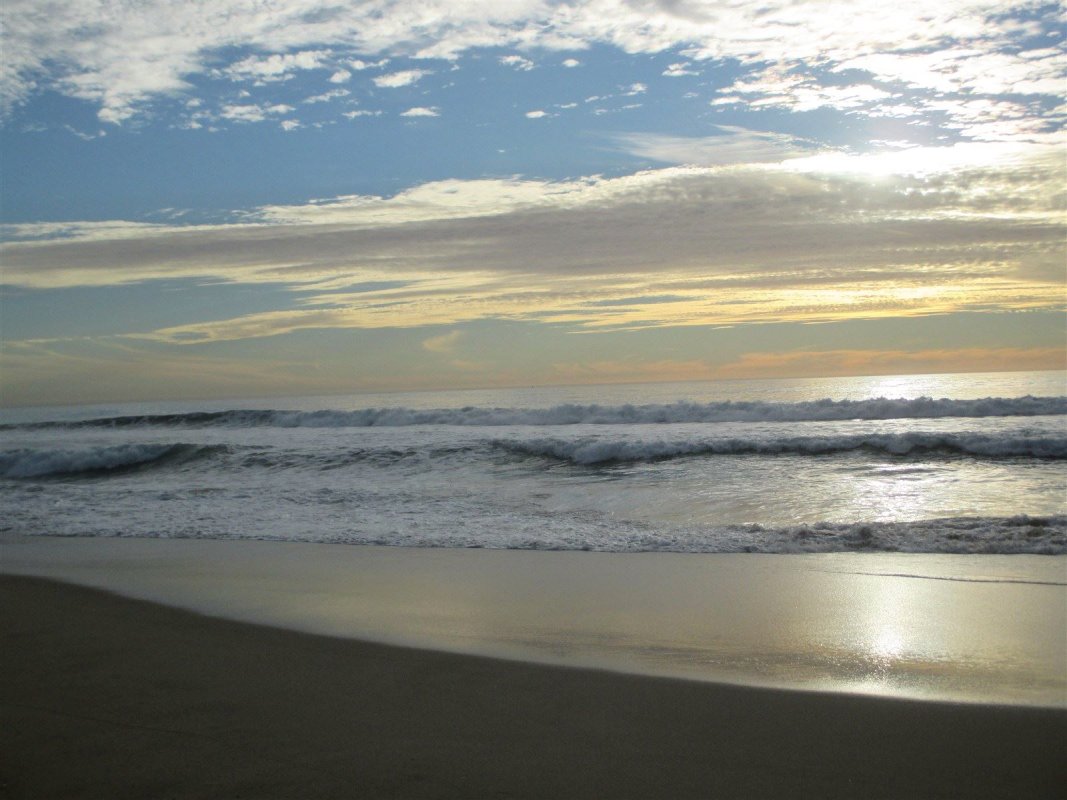 God wants to send another wave of glory your way.  He wants to engulf you so that all of your unholy expectations go by the wayside – just like driftwood. 
He wants you to venture out on the beach farther than you've ever gone before.  The only thing is . . . these waves are unpredictable and can swamp the untruths and fears at a moment's notice, leaving you with truth and faith in JESUS – the only way to THE FATHER!
/