Shopping Cart
Your Cart is Empty
There was an error with PayPal
Click here to try again
Thank you for your business!
You should be receiving an order confirmation from Paypal shortly.
Exit Shopping Cart
Call of the Wild Ministries
"Helping Others Answer God's Call"

| | |
| --- | --- |
| Posted on September 12, 2020 at 9:20 AM | |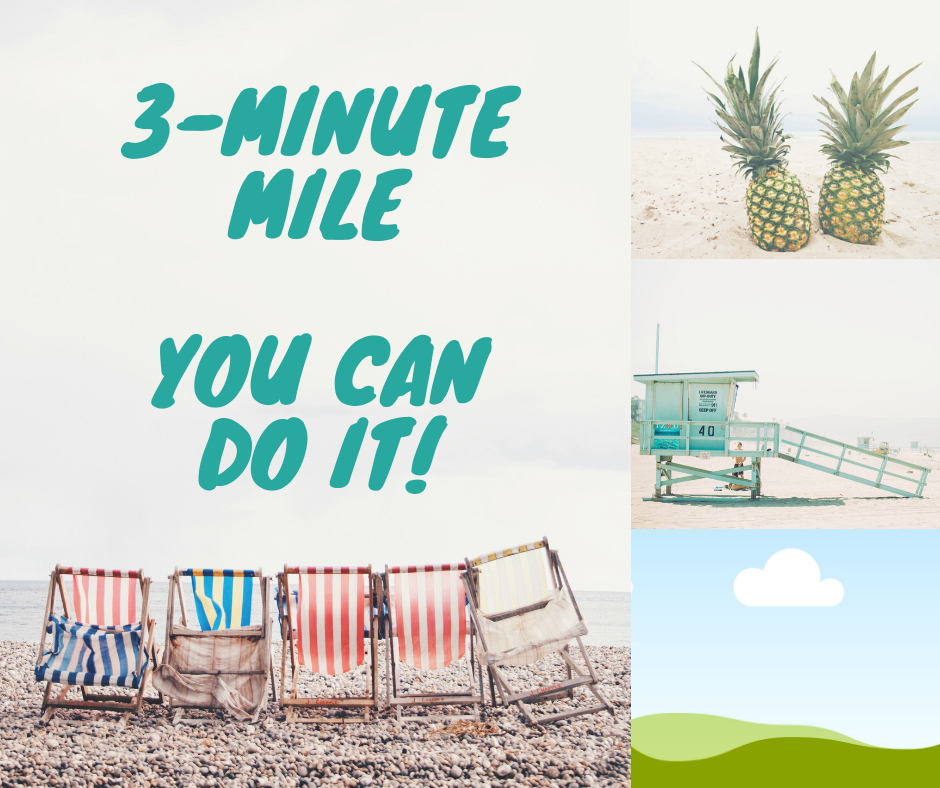 Welcome to the 3-Minute Mile – Part 3
A 3-minute mile does not exist in the natural running world,
because no one has ever been able to run that fast.
But, in your spiritual run – you can be transported quickly.
ADVENTURES IN PRAYER
TIMELY VISION FOR THE FUTURE
QUICK SOLUTIONS TO PROBLEMS
God can do it through YOU!
He needs YOU!
God designed YOU to run the good race.
Sometimes before you get ready to run, you must get a different perspective. I told my husband to bring the two blue Adirondack chairs to the other side of the pond in our backyard. Although I had asked him to do that many times, this time, he obliged.
I sat in the sun on one of them this morning in the new location in the yard because the deck was shaded and too cold. As I looked from this unique point of view, I began to see ways to rearrange the flowers differently. I had thought about it before, but now I was getting some new solutions. I could put a plant up on a crate to elevate it as a focal point. Well, that was a victory like the 3-minute mile. Quickly the solution came. I thought that when I get up (if I do not get distracted), I will put my plan into action, it will take less than a minute, and change will happen.
Here is the result: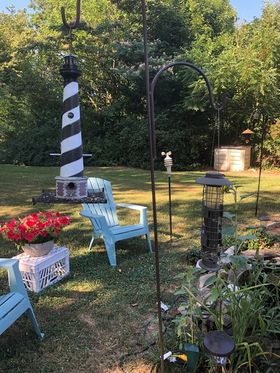 Have you ever had a relationship problem, and in one fell swoop, God took care of the enemy's evil plans and gave you a breakthrough? Perhaps it came with an encounter or a prophetic gift idea that – when instituted – melted your stony heart and changed the other person's heart as well?
Ezekiel 11:19-20 (AMP)
19 And I will give them one heart [a new heart], and put a new spirit within them. I will take from them the heart of stone, and will give them a heart of flesh [that is responsive to My touch], 20 that they may walk in My statutes and keep My ordinances and do them. Then they shall be My people, and I will be their God.
PRAYER FOR YOU TO PRAY:
I come to You, Father God, in the name of Christ Jesus, my Lord. I thank You for all of the times that You have healed relationships for me. Continue to give me new perspectives and strategies that will glorify You and benefit my heart. Thank You for giving my heart a jump start, and for making it pliable and in good stead with Your Word. Let me enjoy the peace that comes as I follow You and walk in love toward others. I trust You to heal what needs healing and give me new opportunities and creative ideas – not out of my imagination, but out of Holy Spirit's prompting. I thank You ahead of time for Your loving care of my heart. Amen
I praise God for you and would love to hear your testimonies. Enjoy your day, and believe that God's conviction always comes with love – not overwhelming fear or dread. Your yielding to Him will result in a joyful heart.
Blessings always,
Apostle Mary Eisenacher, Founder
Call of the Wild Ministries, Inc.
A 501(c)(3) Religious Corporation
Mission: "Helping Others Answer God's Call"
Theme Scripture: Jeremiah 29:13
Categories: None
/