Shopping Cart
Your Cart is Empty
There was an error with PayPal
Click here to try again
Thank you for your business!
You should be receiving an order confirmation from Paypal shortly.
Exit Shopping Cart
Call of the Wild Ministries
"Helping Others Answer God's Call"

| | |
| --- | --- |
| Posted on October 2, 2020 at 8:30 AM | |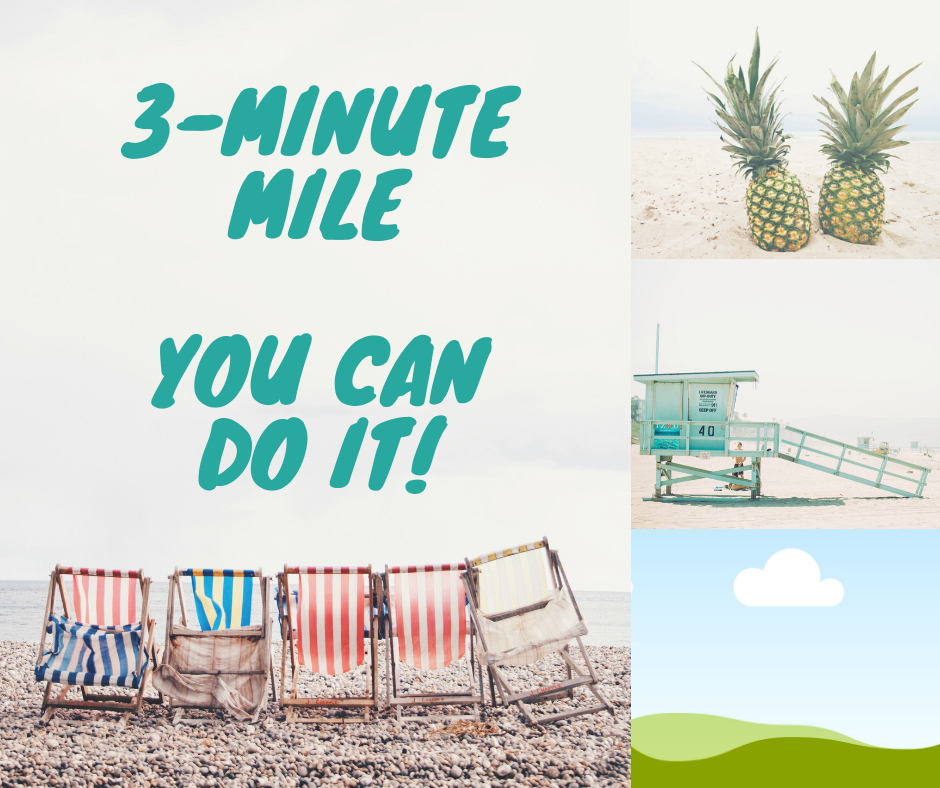 Welcome to the 3-Minute Mile – Part 6
A 3-minute mile does not exist in the natural running world,
because no one has ever been able to run that fast.
But, in your spiritual run – you can be transported quickly.
ADVENTURES IN PRAYER
TIMELY VISION FOR THE FUTURE
QUICK SOLUTIONS TO PROBLEMS
God can do it through YOU!
He needs YOU!
God designed YOU to run the good race.
THE WHEELBARROW STANDS READY
There it is again after a hard day's work – parked for another time's use. It seems a favorite parking place is right in front of the shed. It is a statement that perhaps we will need it quickly. Positioned – it is ready for service at a moment's notice.
There are times when it is empty, and others when it is overflowing. With that one wheel, it is ready to roll out. It has such a variety of contents – weeds, tree limbs, spent flowers, pots, and on occasion, a child who needs a ride and some fun.
There are more times when it is put away in the shed. But, the trusty tool is ready to roll out when needed.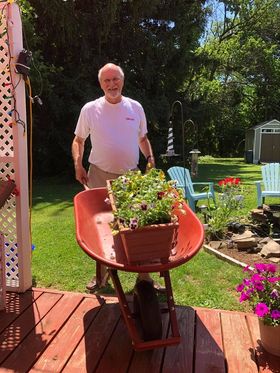 As Jesus' modern-day disciples, we need to be like the trusty wheelbarrow – ready to roll out at a moment's notice when He needs us. Whether it is His call to duty, our time to transition to Heaven, or the end-times, we must position ourselves to be ready.

 

Luke 12:35-38 (AMP)

 

35 [Jesus said to His disciples] "Be dressed and ready for active service, and keep your lamps continuously burning. 36 Be like men who are waiting for their master when he returns from the wedding feast, so that when he comes and knocks they may immediately open the door for him. 37 Blessed (happy, prosperous, to be admired) are those servants whom the master finds awake and watching when he arrives. I assure you and most solemnly say to you, he will prepare himself to serve, and will have them recline at the table, and will come and wait on them. 38 Whether he comes in the second watch (before midnight), or even in the third (after midnight), and finds them so [prepared and ready], blessed are those servants.

 

A PRAYER FOR YOU TO PRAY:

 

Thank You, Heavenly Father, for your grace to be ready when needed. I know You have tasks for me to do, and I place myself for easy access. The variety of what You have planned is exciting, and I am looking forward to each day and eternity with You. You have created me to have an abundant life and designed me well. Thank You for using me for Your glory. In Jesus' mighty name. Amen

 

Categories: None

0

/